Blessed Gerard, Founder of the Order of Malta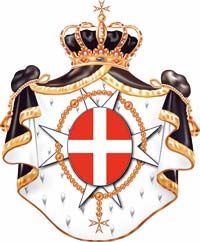 Armorial Bearing of the Order of Malta
Team deployed to support Order of Malta's Italian relief services Cologne: A Malteser International emergency assistance team is being deployed to Italy at the request of the Order of Malta's local aid services. Their mission is to support the Order's relief efforts following a string of destructive earthquakes in recent weeks, which have left thousands homeless in central Italy. "The earthquakes have created destruction on an extraordinary scale in some places. Whole villages have simply been wiped off the map," said Ingo Radtke, Malteser International's Secretary General.  "Our colleagues in CISOM – the Order of Malta's Italian aid corps – …

Read More »

The Order of Malta Philippines was the first to send emergency relief aid to 600 individuals severely affected by Typhoon Lawin (IC: Haima) in Penablanca, the eye of the storm. The intervention was made through the Archdiocese of Tuguegarao, who recommended the Parish of Our Lady of Perpetual Help in Nannarian, Penablanca to receive the aid on 25 October 2016. This emergency relief aid composed of rice, canned goods, milk, coffee, hygiene products (soap, towels, toothbrush & toothpaste) and flashlight. These can support them for at least 3 days. The last elder father even said "please include me as my …

Read More »

According to the National Disaster Risk Reduction and Management Council (NDRRMC), Typhoon Lando (international name: Koppu) was the worst storm to hit the Philippines this year. It approached the country as a Category 5 typhoon – similar in strength to typhoon Yolanda – but weakened to a Category 3 upon landfall over Casiguran, Aurora on October 18, 2015. Casiguran suffered the brunt of the storm and was reported isolated for days. The province of Nueva Ecija was likewise badly-hit, with Lando leaving behind billions of pesos worth of damaged crops in its wake. Bishop Sofronio Bancud and Bishop Ruperto Mallari …

Read More »

The Order of Malta Philippines organized a medical mission on October 3, 2015 in the National Shrine of Saint Michael and the Archangels (San Miguel Church) in Malacañang, Manila, in coordination with Fr. Genaro Diwa and Fr. Carmelo Arada, Jr. The National Shrine of Saint Michael and the Archangels is the first stone church ever built (year 1603) in the Philippines by the Jesuits. It is the only church in the world dedicated to the seven archangels Saint Michael, Saint Gabriel, Saint Raphael, Saint Uriel, Saint Selatiel, Saint Jhudiel, and Saint Barachiel. It is also known as Malacañang Church because …

Read More »

Following the lead of the Order of Malta Germany and the Order of Malta Lebanon, the Order of Malta Philippines held its first day camp to bring joy, love, and happiness to the disabled Filipino youth. On September 19, 2015, 20 young adults with disabilities and 20 caregivers/health workers, who provided one-on-one care, participated in the day camp activities the Order of Malta Philippines organized in Eco Park, La Mesa Dam, Quezon City. The day camp was headed by the Chairperson, Doña Ma. Lourdes Bernadette Zaragoza-Banson, co-chaired by Dame Virginia Nicolas and Mrs. Antonietta Humphries. This event was in coordination with …

Read More »
The Order Is
The Order of St. John of Jerusalem is one of the oldest institutions of Western and Christian civilization. Present in Palestine around 1066, it is a lay religious Order, traditionally of military, chivalrous, noble nature. Its 13,500 members include Professed Friars and others who have made the promise of obedience.
Read More >>
The Philippine Association
The establishment of the Philippine Association of the Sovereign Military Order of Malta (also known presently as the Order of Malta Philippines) had its beginnings when Don Paulino Miranda Sampedro, a Spanish Knight, established himself in the Philippines during the pre-World War II days.
Read More >>